Simply navigate to the Unified Tweaks menu item (under the parent menu Unified Plugins). There you will find an intuitive interface to explore and configure all the tweaks!
Click each section header to open those settings.
After you've chosen your options, and turned something on or off, you simply go to the bottom and 'Save Changes'. The page will refresh and update the site with your changes.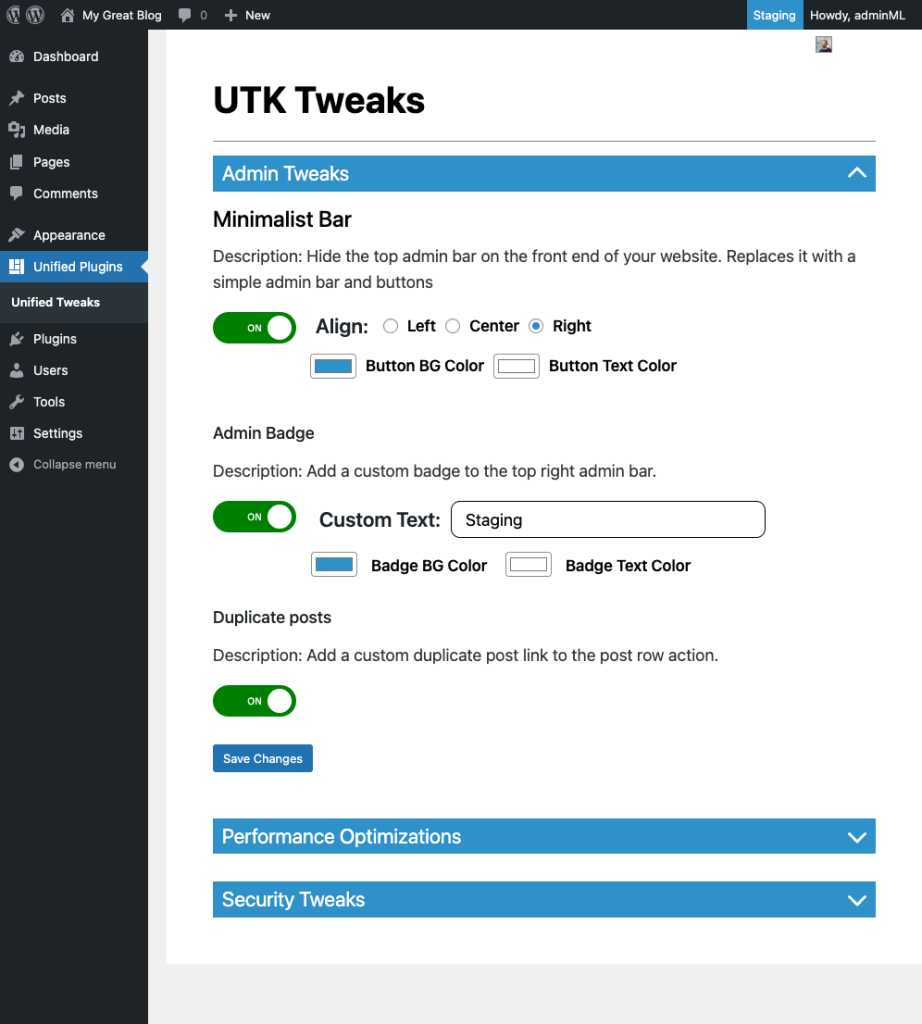 If ANY of these trips you up, please don't hesitate to submit a ticket and get help from our Unified Support Heroes.