Cards Block
You'll find sections with cards on a lot of sites these days. It's a great way to display some highlights about your products, services and/or features! Custom designed just for you!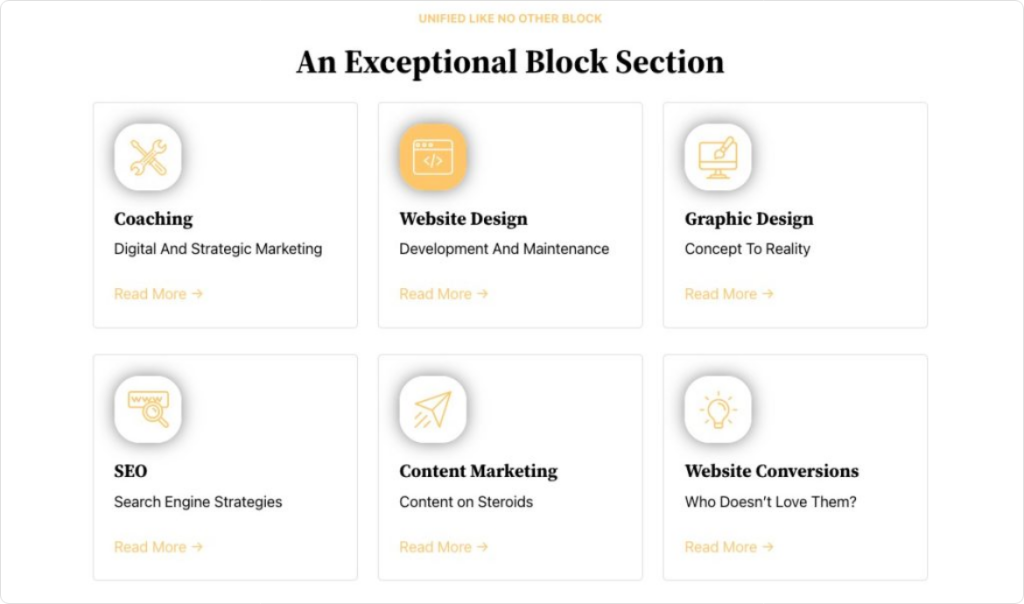 Cards Block Features

Heading, Subheading, Media, Titles, Descriptions and Read More link blocks are all ready upon creation!

Simply Upload, Insert from URL or add an image from your existing Media Library.
Our screenshot above has a small icon image. You aren't limited (eg, add a full width image of your choice!)

Manage like any grouping of blocks. Each element comes with a selection of style options and configurations on the sidebar.
Typography
Text/Background Color
Margins/Padding
Radius
And More!

Change the 'Read More' link to a button! You have all the control!

Managed as columns you can have as many cards as you want. Remove or add more!

And of course you have advanced settings where you can add HTML anchors and Additional CSS classes.